October 13 – November 17, 2021
9:00 – 10.30 am AEDT
USA: October 12 – November 16, 2021, 4:00 – 5:30 pm MT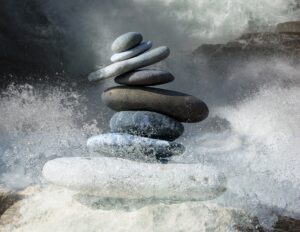 COURSE DESCRIPTION
The emotional domain is the gateway to the heart. To become a wholehearted human being, someone who is able to include the pain and difficulty of our lives, we must  develop the emotional line.  We called this kind of development emotional maturity or emotional literacy. It involves a willingness to feel, to become awake to our emotional states, and at the same time, a complete willingness to let feeling subside or go, without holding onto it when it no longer serves. Some of the skills that we will cover in the course are: 
Identifying feelings and naming them

Feeling the precise texture in the body

Receiving the intelligence and energy of the emotion

Learning to relinquish emotions and our attachment to them

Communicating about our emotional states
You will learn how to:
Go beyond the tendency to suppress or deny feelings

Identify the wisdom in any emotion

Become comfortable entering challenging emotional terrain

Develop emotional fluency with six primary emotions: Fear, Anger, Grief, Confusion, Longing, Jealousy

Use a 5-step practice for metabolising an emotion

Unpack complex emotions and work with contradictory feelings

Increase your emotional range of motion.

Overcome the tendency to cling to emotional experiences

Develop the courage to communicate feelings in beneficial ways.
Cost:  Early bird price is $199 USD 
until midnight MT(USA) on September 11, 2021. Price will be applied at checkout.   After this date friends of Wicked Elephants will pay general admission cost of $229
To book your place on the course please use this sign up link:
https://twoarrowszen.z2systems.com/eventReg.jsp?event=1846&
Wicked Elephants will host an Integration practice group between sessions with Diane. Because WE know the value of practice and love to support your growth.
Cost: $100 USD – sold separately.
REFUNDS FOR WITHDRAWALS
Fees are refundable up to 7 days before the class start date. Fees are refundable if requested in the 6 days prior to the start class date or before the second class, less an admin fee of 20% of your registration fee or $50, whichever is less. After the first week, there are no refunds for any reason.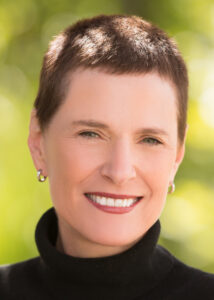 BIO
DIANE MUSHO HAMILTON is an award-winning professional mediator, author, and teacher of Zen meditation. She has been a practitioner of meditation for more than 30 years and is a lineage holder in the Soto Zen tradition.
 As the first Director of the Office of Alternative Dispute Resolution for the Utah Judiciary, Diane established mediation programs throughout the court system and won several prestigious awards for her work in this area.
She is the Executive Director of Two Arrows Zen, a practice in Utah, and offers training programs oriented to personal development and advanced facilitator skills. Diane is the author of Everything Is Workable and The Zen of You and Me. Her latest book is Compassionate Conversations: How to Speak and Listen from the Heart, co-authored with Gabriel Wilson and Kimberly Loh.
Please check these times and  add them to your Calendar.  Also please note there will be a time change due to Australian Daylight Savings time during the course.
Salt Lake City, USA    Tue, Oct 12, 2021 at 4:00 pm MDT     

Sydney, Australia      Wed, Oct 13, 2021 at 9:00 am AEDT    

Salt Lake City, USA    Tue, Oct 19, 2021 at 4:00 pm MDT     

Sydney, Australia      Wed, Oct 20, 2021 at 9:00 am AEDT    

Salt Lake City, USA    Tue, Oct 26, 2021 at 4:00 pm MDT     

Sydney, Australia      Wed, Oct 27, 2021 at 9:00 am AEDT    

Salt Lake City, USA    Tue, Nov 2, 2021 at 4:00 pm MDT     

Sydney, Australia      Wed, Nov 3, 2021 at 9:00 am AEDT    

Salt Lake City, USA    Tue, Nov 9, 2021 at 4:00 pm MST       

Sydney, Australia      Wed, Nov 10, 2021 at 10:00 am AEDT    

Salt Lake City, USA    Tue, Nov 16, 2021 at 4:00 pm MST      

Sydney, Australia      Wed, Nov 17, 2021 at 10:00 am AEDT