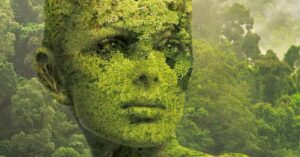 Put yourself in conversation with the allies and powers that we've had, since time began. We've evolved with the flight of birds,  with the colour blue. We've grown with the movement of the sky and the clouds, with the tidal pull of the moon.  These movements of the sky, the presence of birdsong, are part of our being. We've had this evolutionary companionship with all of creation.                                                ( A paraphrase of poet David Whyte)
In Conversations with Nature you're invited to drop into this deep embodied place of connection,  into the silence below the incessant stream of our thought. It is a coming to ground. It enables us see that, everything is coming to our door to help us understand where we are in the pattern. We open to symmetries and synchronicities, the way Nature 'talks' to our imagination.
Sunday September 26 9.30am – 1pm AEST
$59 AUD
Allow yourself a Sunday morning to take time out to immerse yourself in nature, settle deeply into your body, your senses, below the level of your everyday mind.  Step into some deep listening. Discover the symmetry between your inner world and what's presenting to you in the outer world that beckons to your imagination. I call this engaging a conversation with Nature.
The work we'll do together has its roots in Eco-philosophy and Jungian psychology. You'll be given some tools to settle into your body, your senses, into an embodied sense of  inter-being. You'll learn a gestalt process as a means of engaging the conversation. Even if you're in lockdown, you can take a walk in your neighbourhood and find a bit of nature beckoning you into conversation.
You might ask yourself why pay  for an experience in nature when I can walk out of my door  at  any time and be in nature. My experience, as a therapist, is that when we're held in the container of a group, we allow ourselves to drop much deeper, and stay connected to our intention in a much fuller way. Quite simply it facilitates us into the space of deep conversation and profound discovery.
We'll meet initially on Zoom, set our intentions, settle into our embodied nature then head out into nature for a couple of hours. We'll  then come back together on Zoom to harvest  and share insights.
We invite you to take some time to stop and listen in to the conversation life is having with you. Signup by following the link.
Your Facilitator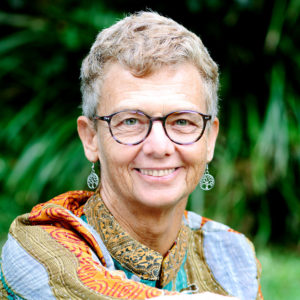 Caresse is Facilitator, Coach and Experiential Therapist. She holds a PhD in eco-philosophy and loves  guiding  people into deeper connection with themselves and the natural world. After all
'We are Nature too'