So the IPCC report is in……
Having trouble reading it? Overwhelmed? Depressed? Afraid for the future, angry at Government inaction? Accepting our fate ? More convinced than ever that you/we can make a difference ? Or just plain numb, don't want to go there?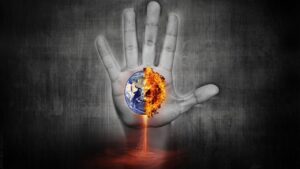 Join us in a 3 part conversation
Honour the intelligence and limits of our feeling states
Be in generative conversations
Find hope in action – agency within the overwhelm
Harvest some hope emissions by connecting with others
3 x 90 minutes – that's a good start on positive emissions
WEtalk is a Wicked Elephants signature program. Our aim is to meet one another in a different quality of conversation, conversations that allow all of us to show up – thoughts, feelings, shadows, playfulness. We bring people together in innovative ways, to access deeper currents and make collective sense – a response to the nonsense.
WEtalk series: Emitting Hope
3 Saturdays: Oct 9th, 16th, 23rd Oct
9.30 – 11.00 am AEDT  
(Friday evenings for our US/Canadian colleagues Oct 8, 15, 22nd)
$75 AUD or please request a supported place – we'd love to have you join us
We're offering this in a time zone to include our global audience.
Check your time zone and please join us.
Sign Up by clicking the link