Compassionate Conversations                 
How to Listen and Speak from the Heart
                With Diane Musho Hamilton 
Saturdays, Jan 30-Apr 3, 2021
10:30am – 12:00 pm AEDT
How skilled are you at staying present and calm in the face of difficult conversations? Do you avoid some work colleagues or get triggered easily – surprising yourself and others! What impact do your current skills have on your capacity to meet people who hold very different views to your own? Have you lost interest in new people, favouring your own tribe? Do you actually enjoy a bit of Us vs Them?
In a world beset by wicked problems and chasms of difference that only seem to widen – we can join a tribe and fuel Us vs Them or we can join a growing group of people who make it their work to bridge these divides.
Do you share a desire that things could be different? Where you could talk openly with greater ease, navigate conflict with confidence, take your calm and engaged self to every conversation that presents wildly different perspectives? Find unity in diversity. If you do, then we have an offering that will uplevel your capacity in all these areas and more.
The Course 
An Online Study and Practice Course 
With Diane Musho Hamilton and Kimberly Myosai Loh
10 Saturdays x 2 hrs 
Sat January 30th- Sat April 3rd  2021. 10.30-12.30pm (AEDT)  
The Cost
The COURSE (10wks x 2 hrs) is $299 USD, If you sign up here through WICKED ELEPHANTS the cost is $249 USD with the Code CC-WE.
CODE: CC-WE
As part of the course you will receive: 
Access to downloadable Zoom video recordings

Edited mp3 audio files

Optional online practice groups to deepen learning
Each 120 minute session will include a teaching segment from chapters in the book, a practice session in small groups, and an opportunity to ask questions and be offered coaching.
A full curriculum is available on request. Please contact us if you have questions or see 
https://www.compassionateconversations.com
REQUIRED READING
Compassionate Conversations: How to Speak and Listen from the Heart
"At the core of this book is the brilliance and enormous talent of three rather extraordinary people, who have deeply dedicated their lives to engaging the most difficult topics and important issues of our times". 
Ken Wilber (Compassionate Conversations)
YOUR GUIDES & 2 of the AUTHORS OF COMPASSIONATE CONVERSATIONS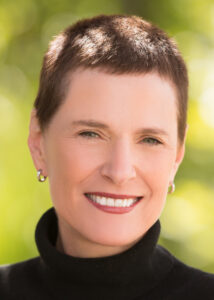 DIANE MUSHO HAMILTON is an award-winning professional mediator, author, and teacher of Zen meditation. She is the Executive Director of Two Arrows Zen in Utah, and offers training programs in personal development and advanced facilitator skills. She is the author of Everything Is Workable and The Zen of You and Me.
www.dianemushohamilton.com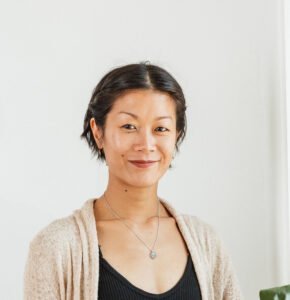 KIMBERLY MYOSAI LOH is an author, conflict resolution and negotiation specialist, and leadership coach. She helps conscious leaders and teams to up-level their human relationships and transform conflicts into opportunities for growth. Devoted to the values of clarity and compassion, her past work includes peace building and mediation research and advocacy for the United Nations, international NGOs and universities, and international arbitration and litigation work as a lawyer in London and Singapore.
CODE: CC-WE